Spa Sommaai Luxury Traditional Thai Massage & Spa - Presented at The Heritage Hotel Auckland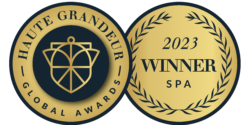 Welcome to
Spa Sommaai
Thai Massage in the heart of Auckland City. Spa Sommaai is Thai for fulfilling wishes. We are dedicated to fulfilling wishes for your good health, your wellbeing and your relaxation through authentic Thai massage therapies respected for holistic health benefits.
An elegant boutique day spa located in the Heritage Hotel in Auckland. We have spacious serene rooms to accomodate singles and couples Thai Massage. In 2021, Spa Sommaai won the best spa awards and are famously known for our couples Thai massage experience.
Testimonials
What Our Clients Say
Luxury, feel so relaxed.
A beautiful pampering time in the midst of a busy city. I feel relaxed after a fabulous massage. definitely a treat to be repeated in the future trips to Auckland.
My friend brought me here for a one hour session. The most amazing massage ever - so relaxed and stress free in the muscles. Nam is amazing!
Best massage I have ever had. From the tea, to the foot bathe, insane massage & hot towels. I will be back for sure. Many thanks.
What are you waiting for
You owe yourself this moment
Give us a Call or Book Online